Neodymium Magnets
Neodymium magnets are the strongest, the most important and commonly used permanent magnets at present. Based on different manufacturing process, it is divided into sintered NdFeB magnets and bonded neodymium magnets.

China Rare Earth Magnet Limited produce and supply both sintered and bonded NdFeB magnets in a variety of grades, sizes and shapes. Welcome to watch our YouTube video. We also supply some relevant products like magnetic pole detectors which can distinguish N, S poles of magnets, and digital gauss meter which can measure surface fields (Gauss value) of permanent magnet.
Free Sample of Neodymium Magnets (NdFeB)

We are professional sintered neodymium permanent magnet manufacturer & supplier. We manufacture N52 & N50 super magnets,high temperature magnets like N38SH or other series M, H, SH, UH, EH, AH....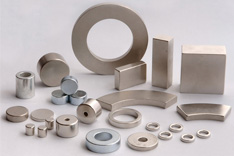 We manufacture China bonded magnets like BNP6-BNP12. We can make bonded ring magnets with N pole outside, S pole inside. Neodymium ring magnets with multi-poles through diameter are very common....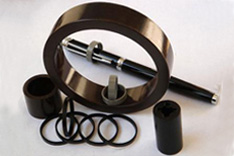 China HAST neodymium magnet is a special kind of permanent magnetic material which is highly anticorrosive. It is usually used in harsher and more demanding environment. Customers has strict requirement on weight loss....