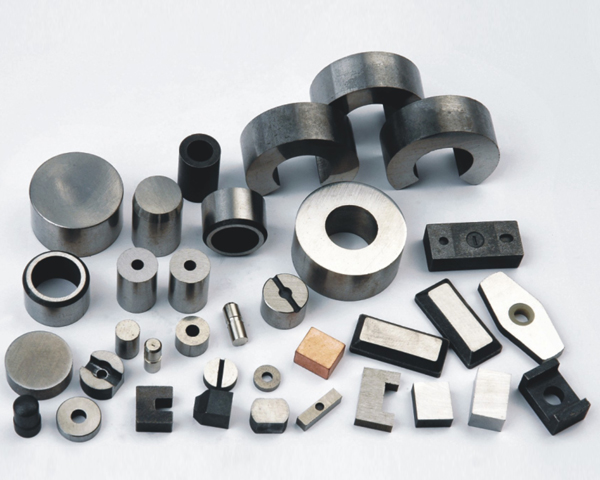 According to the different manufacturing process, alnico
permanent magnet
material can be divided into two main series of Cast Alnico magnet and Powder Sintered Alnico magnet.
Powder Sintered Alnico series is divided into isotropic Alnico and thermo magnetic treatment anisotropic Alnico.
Sintered Alnico magnets are slightly weaker than Cast Alnico magnets in magnetic strength, but their sizes and dimensional tolerance are relatively smaller than cast ones.
Sintered Alnico magnets are more often used in micro/small motors, permanent magnet motor, relays and some small instruments.
Sintered Alnico magnets are made from powdered mixture of raw materials that are pressed into a die under tons of pressure. They are then sintered in a hydrogen atmosphere and cooled in an anisotropic or isotropic environment.
The main manufacturing process of Sintered Alnico
magnetic materials
is listed as following.
Raw material → Mixing → Powder → Pressing → Sintering → Heat Treatment → Magnetic Testing → Grinding → Inspection → Final Alnico magnet


Typical Magnetic Performance for Sintered AlNiCo Magnet --- Chinese Standard