China Rare Earth Magnet Limited is a leading neodymium permanent magnets manufacturer. We have already got certificates ISO 9001:2008 & ISO 14001:2004 approved.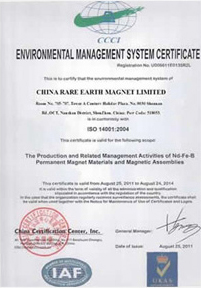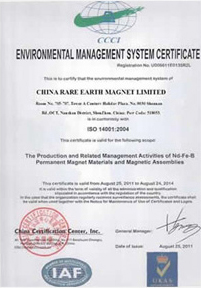 China Rare Earth Magnet Limited manufactures permanent magnets which are widely used in industrial, electronics, medical, automobiles etc.
We have exported magnets to Asia, Europe, America, Middle East, Africa, and have cooperated with many famous companies all over the world.
Osterreichische Philips Industrie GmbH, Elektronik Fabrik P.S.S. (Vienna , Austria)
BUDKER INSTITUTE OF NUCLEAR PHYSICS (Russia)
Kendrion LINNIG GmbH (Germany)